Each participant is invited to be a member of one of the working seminars. Discussions and exchange of experiences and ideas are the essential aspects of these activities. They are designed as an opportunity for participants who want to create something useful for their future work, based on the ideas gathered during the conference. The working seminars participants are not expected to present ready-made results, but to work together to create something new.
The working seminars in CME'22 will focus on four educational levels.

The leaders of CME'22 working seminars are:
kindergarten and primary school (3–9-year-olds): Konstantinos Tatsis, Greece
primary school (10–13-year-olds): Antonín Jančařík, Czech Republic
secondary and upper-secondary school (14–18-year-olds): Lambrecht Spijkerboer, The Netherlands, Edyta Juskowiak, Poland
Descriptions of the CME'22 working seminars:
Spatial thinking through the lenses of communication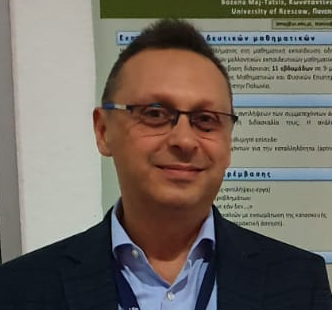 Konstantinos Tatsis
Associate Professor
University of Ioannina
Department of Primary Education
Greece
ktatsis@uoi.gr
The aim of the working seminar "Spatial thinking through the lenses of communication" is to raise the participants' awareness of the significance of communication while working on spatial thinking tasks. Curricula all over the world refer to spatial thinking as a core element of children's mathematical education from the early years. Aspects of spatial thinking include reasoning about attributes of and composing and decomposing geometric shapes, spatial location, intuitive navigation, models and maps. During the working seminar, we will be engaged in task design aiming to stimulate spatial thinking. Additionally, we will be engaged in activities which possess an explicit communicative function, aiming to identify the linguistic features that may lead to ambiguities and misunderstandings. Some indicative questions that will be discussed during the working seminar are the following:
What are the features of a 'good' task on spatial thinking?
What are the challenges for teachers in designing 'good' tasks?
How does verbal communication affect spatial thinking?
How can teachers consider communicational aspects in designing tasks on spatial thinking?
During the working seminar (four sessions of 1.5 hours each) the participants are expected to work together and exchange ideas and experiences. They will be also asked to design tasks for enhancing spatial thinking in ages 3-9 and make suggestions for teaching practices that reinforce mathematical critical thinking with a focus on spatial reasoning.
2. Word problems as a tool for development of critical and creative thinking
Antonín Jančařík
Associate professor
Charles University
Faculty of Education
Department of Mathematics and Mathematical Education
Czech Republic
antonin.jancarik@pedf.cuni.cz
The workshop focuses on development of critical and creative thinking through word problems. Word problems are one of the critical places of mathematics and have drawn much attention of researchers. Dozens of factors with impact on pupils' performance when solving word problems have been defined. At the same time, word problems are an efficient tool for development of mathematical competences, communication skills and mathematical thinking. They are often the bridge between school mathematics and "real" world.
The workshop will consist of two parts. In the first part, one heuristic strategy for solving word problems will be presented. It is the strategy using area-proportional diagrams. We will show how to develop this method systematically. The method is based on recording individual variables from the text of the word problem using graphs that correspond to the relationships in the wording of the problem by their size or proportions. The participants in the workshop will learn how to use the method effectively for solution of word problems of various difficulty.
In the second part of the workshop, participants will be introduced to various methods allowing us to use the potential of word problems. Eight different approaches will be presented using worksheets. These are for example change of parameters in the wording of a problem, filling in the missing information, posing a question or reconstruction of the wording of the problem from the answer. The worksheets represent the starting point for a discussion. They guide pupils to look for untraditional perspectives and approaches to problem solving, to use their own methods and experience and to develop critical and creative thinking.
The presented procedures are based on the lecturer's own experience and are motivated by approaches known as "Singapore mathematics". The workshop will require active participation in discussions and group work. All materials used in the workshop will be available to its participants in electronic form.
3. The role of teaching instructions in the process of solving problems in geometry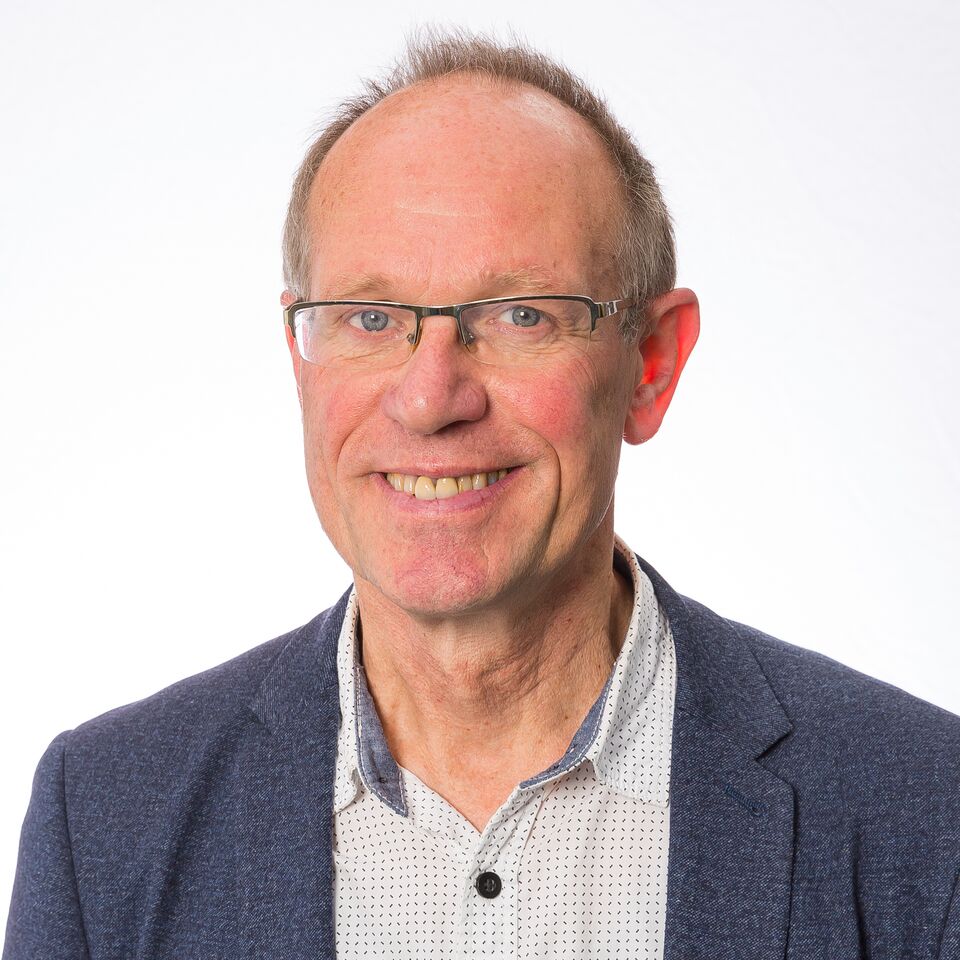 Lambrecht Spijkerboer
Trainer/consultant for education
Independent Entrepreneur
STA
The Netherlands
STA@Lambrechtspijkerboer.nl
Edyta Juskowiak
Head of the Center of didactics of mathematics and computer science
Adam Mickiewicz University in Poznań
Faculty of Mathematics and Computer Science
Poland
edyta@amu.edu.pl
One of the goals of teaching mathematics is to teach reasoning and argumentation by solving different types of mathematical tasks. The results of numerous scientific studies suggest that there is no such thing as 'the best teaching method' for this. Moreover, we, as teachers, may use each of the methods referred to in the literature, as they complement each other. One thing is certain: it depends on the teacher and his conscious teaching attitude concerning how much the didactic situation will be structured, as well as which mathematical competences will be provoked and then developed. In Pólya's (1945) words: "One of the most important tasks of the teacher is to help his students. This task is not quite easy; it demands time, practice, devotion, and sound principles. The student should acquire as much experience of independent work as possible. But if he is left alone with his problem without any help, he may make no progress at all. If the teacher helps too much, nothing is left to the student" (p. 1).
The goal of the working seminar will be, among others, discovering and naming the role of teaching instructions in the process of solving mathematical problems, especially geometric ones. Particularly, we will try to answer the following questions:
How to support a student in the process of solving a math problem?
What kind of instruction works in which situations?
What is the role of questioning and/or/instead of instruction?
What other tools, apart from verbal cues, can support the student?
How to work with examples and counter examples in order to grasp a new concept?
Reference
Pólya, G. (1945). How to Solve It. Princeton, NJ: Princeton University Press.